AVP: Alien vs. Predator

Whoever wins...we lose.
Directed By
Paul W.S. Anderson
Screenplay By
Paul W. S. Anderson
Cast
Sanaa Lathan, Ewen Bremner, Lance Henriksen, Raoul Bova
Produced By
John Davis, Gordon Carroll, David Giler, Walter Hill
Film Editing By
Alexander Berner
Cinematography By
David Johnson
Music By
Harald Kloser
Studio

Davis Entertainment Company, Brandywine

Country

United States, United Kingdom, Canada, Czech Republic, Germany

Language

English

Release Date

August 13, 2004

Runtime

101 Minutes

Rating
PG-13
Distributed By

20th Century Fox

Budget
$60,000,000
Gross
$172,544,654
Plot
Write the first section of your page here.
Cast
Sanaa Lathan as Alexa Woods
Lance Henriksen as Charles Bishop Weyland
Raoul Bova as Sebastian De Rosa
Ewen Bremner as Graeme Miller
Colin Salmon as Maxwell "Max" Stafford
Tommy Flanagan as Mark Verheiden
Joseph Rye as Joe Connors
Agathe de La Boulaye as Adele Rousseau
Carsten Norgaard as Rustin Quinn
Liz May Brice as Selene
Sam Troughton as Thomas "Tom" Parkes
Ian Whyte as Scar
Tom Woodruff, Jr. as Alien
Production
Reception
Trailer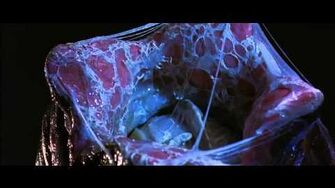 Ad blocker interference detected!
Wikia is a free-to-use site that makes money from advertising. We have a modified experience for viewers using ad blockers

Wikia is not accessible if you've made further modifications. Remove the custom ad blocker rule(s) and the page will load as expected.