Alien 3

The bitch is back.
Directed By
David Fincher
Screenplay By
David Giler, Walter Hill, Larry Ferguson
Cast
Sigourney Weaver, Charles Dance, Charles S. Dutton, Lance Henriksen, Brian Glover
Produced By
Gordon Carroll, David Giler, Walter Hill
Film Editing By
Terry Rawlings
Cinematography By
Alex Thomson
Music By
Elliot Goldenthal
Studio

Brandywine Productions

Country

United States

Language

English

Release Date

May 22, 1992

Runtime

114 Minutes

Rating
R
Distributed By

20th Century Fox

Budget
$50,000,000
Gross
$159,773,545
Plot
Write the first section of your page here.
Cast
Charles S. Dutton as Leonard Dillon
Charles Dance as Jonathan Clemens
Brian Glover as Harold Andrews
Ralph Brown as Francis Aaron
Paul McGann as Walter Golic
Danny Webb as Robert Morse
Lance Henriksen as Bishop II
Tom Woodruff, Jr. as Alien
Holt McCallany as Ted "Junior" Gillas
Peter Guinness as Peter Gregor
Christopher Fairbank as Thomas Murphy
Phil Davis as Kevin Dodd
Vincenzo Nicoli as Alan Jude
Leon Herbert as Edward Boggs
Christopher John Fields as Daniel Rains
Niall Buggy as Eric Buggy
Carl Chase as Carl "Frank" Ellis
Clive Mantle as Clive William
Deobia Oparei as Arthur Walkingstick
Production
Reception
Trailer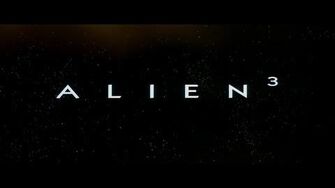 Ad blocker interference detected!
Wikia is a free-to-use site that makes money from advertising. We have a modified experience for viewers using ad blockers

Wikia is not accessible if you've made further modifications. Remove the custom ad blocker rule(s) and the page will load as expected.