The Batman vs. Dracula
Directed By
Michael Goguen, Brandon Vietti, Seung Eun Kim , Sam Liu
Written By
Duane Capizzi
Cast
Rino Romano, Tara Strong, Peter Stormare, Tom Kenny
Produced By
Jeff Matsuda, Duane Capizzi, Linda M. Steiner, Michael Goguen, Kimberly A. Smith
Executive Producer
Sander Schwartz, Alan Burnett, Benjamin Melniker, Michael Uslan
Film Editing By
Margaret Hou
Music By
Thomas Chase Jones
Studio

Warner Bros. Animation, DC Comics

Country

United States

Language

English

Release Date

October 18, 2005

Runtime

84 Minutes

Distributed By

Warner Home Video
Overview
Plot
Write the first section of your page here.
Cast
Rino Romano as The Batman
Peter Stormare as Count Dracula
Tara Strong as Vicki Vale
Tom Kenny as The Penguin
Kevin Michael Richardson as The Joker
Alastair Duncan as Alfred Pennyworth
Production
Reception
Trivia
External Links
Trailer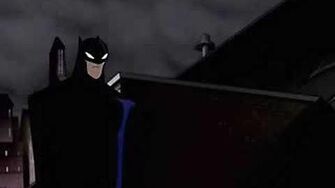 Ad blocker interference detected!
Wikia is a free-to-use site that makes money from advertising. We have a modified experience for viewers using ad blockers

Wikia is not accessible if you've made further modifications. Remove the custom ad blocker rule(s) and the page will load as expected.