Buffy the Vampire Slayer

Homework. Cheerleading practice. Killing vampires. No one said high school would be easy.
Directed By
Fran Rubel Kuzui
Written By
Joss Whedon
Cast
Kristy Swanson, Luke Perry, Donald Sutherland
Produced By
Howard Rosenman, Kaz Kuzui
Film Editing By
Jill Savitt
Cinematography By
James Hayman
Music By
Carter Burwell
Studio

Kuzui Enterprises

Country

United States

Language

English

Release Date

July 31, 1992

Runtime

86 Minutes

Rating
PG-13
Distributed By

20th Century Fox

Budget
$7,000,000
Gross
$16,624,456
Overview
High school cheerleader Buffy is shallow, vain, and stereotypically the most popular girl at school. Then a stranger called Merrick identifies her as the Vampire Slayer and it is her destiny to battle vampires and kill them to protect humanity. But considering that Buffy's previous greatest challenge was breaking her nail; she just might be in a little over her head...
Although only modestly successful, this movie ultimately spawned a franchise including a hugely popular television show, Buffy the Vampire Slayer that was based upon this film and also a spin-off series, Angel.
Plot
Cast
Production
Reception
External Links
Trailer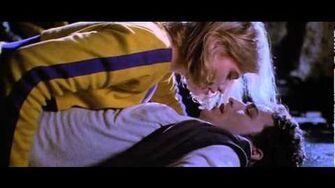 Ad blocker interference detected!
Wikia is a free-to-use site that makes money from advertising. We have a modified experience for viewers using ad blockers

Wikia is not accessible if you've made further modifications. Remove the custom ad blocker rule(s) and the page will load as expected.