C.H.U.D.
Directed By
Douglas Cheek
Screenplay By
Parnell Hall
Cast
John Heard, Daniel Stern, Kim Greist, Christopher Curry
Produced By
Andrew Bonime
Film Editing By
Claire Simpson
Cinematography By
Peter Stein
Music By
Martin Cooper, David A. Hughes
Country

United States

Language

English

Release Date

August 31, 1984

Runtime

96 Minutes

Rating
R
Distributed By

New World Pictures

Budget
$1,250,000
Gross
$4,650,000
Plot
Write the first section of your page here.
Cast
John Heard as George Cooper
Daniel Stern as A.J. "The Reverend" Shepherd
Christopher Curry as Captain Bosch
Kim Greist as Lauren Daniels
J.C. Quinn as Murphy
Michael O'Hare as Fuller
Peter Michael Goetz as Gramps
Sam McMurray as Officer Crespi
Frankie R. Faison as Sgt. Parker
George Martin as Wilson
Laure Mattos as Flora Bosch
Brenda Currin as Francine
Production
Reception
Trailer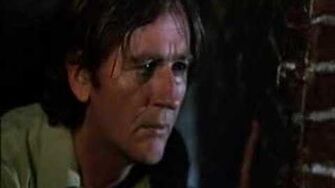 Ad blocker interference detected!
Wikia is a free-to-use site that makes money from advertising. We have a modified experience for viewers using ad blockers

Wikia is not accessible if you've made further modifications. Remove the custom ad blocker rule(s) and the page will load as expected.