Citizen Kane
Directed By
Orson Welles
Screenplay By
Herman J. Mankiewicz, Orson Welles
Cast
Orson Welles, Joseph Cotten, Everett Sloane, Ray Collins
Produced By
Orson Welles
Film Editing By
Robert Wise
Cinematography By
Gregg Toland
Music By
Bernard Herrmann
Studio

RKO Radio Pictures, Mercury Productions

Country

United States

Language

English

Release Date

May 1, 1941

Runtime

119 Minutes

Distributed By

RKO Radio Pictures, Paramount Pictures, Warner Bros.

Budget
$839,727
Gross
$1,585,634
Plot
Write the first section of your page here.
Cast
Orson Welles as Charles Foster Kane
Joseph Cotten as Jedediah Leland
Dorothy Comingore as Susan Alexander Kane
Everett Sloane as Mr. Bernstein
Ray Collins as Jim W. Gettys
George Coulouris as Walter Parks Thatcher
Agnes Moorehead as Mary Kane
Paul Stewart as Raymond
Ruth Warrick as Emily Monroe Norton Kane
Erskine Sanford as Herbert Carter
William Alland as Jerry Thompson
Harry Shannon as Jim Kane
Georgia Backus as Bertha Anderson
Fortunio Bonanova as Signor Matiste
Sonny Bupp as Charles Foster Kane III
Buddy Swan as Young Charles Foster Kane
Gus Schilling as John
Philip Van Zandt as Mr. Rawlston
Thomas A. Curran as Theodore Roosevelt
Production
Reception
Trailer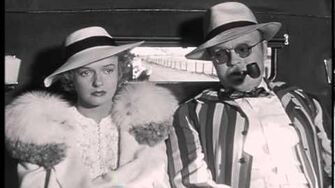 Ad blocker interference detected!
Wikia is a free-to-use site that makes money from advertising. We have a modified experience for viewers using ad blockers

Wikia is not accessible if you've made further modifications. Remove the custom ad blocker rule(s) and the page will load as expected.