Django Unchained
Directed By
Quentin Tarantino
Written By
Quentin Tarantino
Cast
Jamie Foxx, Christoph Waltz, Leonardo DiCaprio, Kerry Washington, Samuel L. Jackson, Don Johnson
Produced By
Stacey Sher, Reginald Hudlin, Pilar Savone
Film Editing By
Fred Raskin
Cinematography By
Robert Richardson
Studio

A Band Apart

Country

United States

Language

English

Release Date

December 25, 2012

Runtime

165 Minutes

Rating
R
Distributed By

The Weinstein Company , Columbia Pictures

Budget
$100,000,000
Gross
$425,368,238
Plot
Write the first section of your page here.
Cast
Jamie Foxx as Django Freemen
Christoph Waltz as Dr. King Schultz
Leonardo DiCaprio as Monsieur Calvin J. Candie
Kerry Washington as Broomhilda Von Shaft
Samuel L. Jackson as Stephen
Don Johnson as Spencer "Big Daddy" Bennett
Walton Goggins as Billy Crash
James Remar as Ace Speck / Butch Pooch
Dennis Christopher as Leo Moguy
James Russo as Dicky Speck
David Steen as Mr. Stonecipher
M.C. Gainey as Big John Brittle
Cooper Huckabee as Lil Raj Brittle
Doc Duhame as Ellis Brittle
Tom Wopat as U.S Marshal Gill Tatum
Dana Michelle Gourrier as Cora
Nichole Galicia as Sheba
Laura Cayouette as Lara Lee Candie-Fitzwilly
Ato Essandoh as D'Artagnan
Escalante Lundy as Big Fred
Miriam F. Glover as Betina
Omar J. Dorsey as Chicken Charlie
Franco Nero as Amerigo Vessepi
Russ Tamblyn as Son of Gunfighter
Amber Tamblyn as Daughter of Son of Gunfighter
Don Stroud as Sheriff Bill Sharp
Bruce Dern as Old Man Carrucan
Jonah Hill as Bag Head #2
Lee Horsley as Sheriff Gus
Rex Linn as Tennessee Harry
Sharon Pierre-Louis as Little Jody
Danielle Watts as Coco
Todd Allen as Dollar Bill
Lewis Smith as Jinglebells Cody
Jarrod Bunch as Banjo
Ritchie Montgomery as Johnny Jerome
Sammi Rotibi as Rodney
Production
Reception
Trailer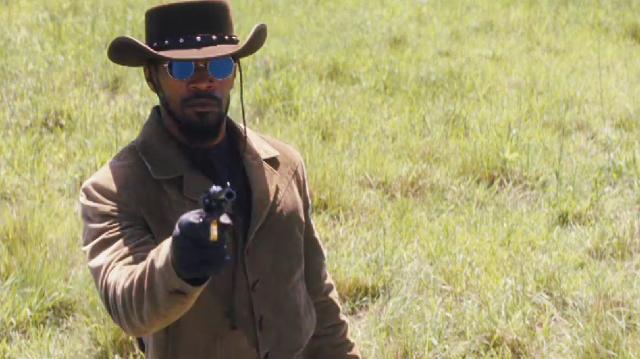 Ad blocker interference detected!
Wikia is a free-to-use site that makes money from advertising. We have a modified experience for viewers using ad blockers

Wikia is not accessible if you've made further modifications. Remove the custom ad blocker rule(s) and the page will load as expected.