Godzilla: Final Wars
Directed By
Ryuhei Kitamura
Screenplay By
Isao Kiriyama, Wataru Mimura
Cast
Masahiro Matsuoka, Don Frye, Rei Kikukawa, Kane Kosugi, Maki Mizuno, Kumi Mizuno
Produced By
Shogo Tomiyama
Film Editing By
Shuichi Kakesu
Cinematography By
Takumi Furuya, Fujio Okawa
Music By
Keith Emerson, Daisuke Yano, Nobuhiko Morino, Akira Ifukube
Studio

Toho

Country

Japan

Language

Japanese

Release Date

November 29, 2004

Runtime

125 Minutes

Rating
PG-13
Distributed By

Toho

Budget
$19,500,000
Gross
$12,000,000
Plot
Write the first section of your page here.
Cast
Masahiro Matsuoka as Shinichi Ozaki
Rei Kikukawa as Miyuki Otonashi
Don Frye as Colonel Douglas Gordon
Kane Kosugi as Katsunori Kazama
Maki Mizuno as Anna Otonashi
Kazuki Kitamura as The Xilian Regulator
Kumi Mizuno as Akiko Namikawa
Kenji Sahara as Hachiro Jinguji
Masami Nagasawa as The Shobijin
Chihiro Otsuka as The Shobijin
Shigeru Izumiya as Samon Taguchi
Kenta Suga as Kenta Taguchi
Masakatsu Funaki as Commander Kumasaka
Masatoh Eve as The Xilian General
Jun Kunimura as Major Kumoro
Akira Takarada as Naotaro Daigo
Tsutomu Kitagawa as Godzilla
Naoko Kamio as Minilla and Rodan
Kazuhiro Yoshida as Gigan and Hedorah
Toshihiro Ogura as Keizer Ghidorah, Anguirus, Ebirah
Motokuni Nakagawa as Monster X and King Caesar
Reception
Reception
Trailer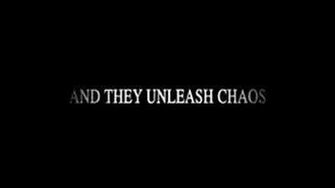 Ad blocker interference detected!
Wikia is a free-to-use site that makes money from advertising. We have a modified experience for viewers using ad blockers

Wikia is not accessible if you've made further modifications. Remove the custom ad blocker rule(s) and the page will load as expected.