Godzilla

Size does matter.
Directed By
Roland Emmerich
Screenplay By
Roland Emmerich, Dean Devlin
Cast
Matthew Broderick, Jean Reno, Maria Pitillo, Hank Azaria
Produced By
Dean Devlin
Film Editing By
Peter Amundson, David Siegel
Cinematography By
Ueli Steiger
Music By
David Arnold
Studio

Centropolis Entertainment, TriStar Pictures

Country

United States

Language

English, French, Japanese

Release Date

May 20, 1998

Runtime

139 Minutes

Rating
PG-13
Distributed By

TriStar Pictures, Sony Pictures Entertainment, Toho

Budget
$130,000,000
Gross
$379,014,294
Plot
Write the first section of your page here.
Cast
Matthew Broderick as Dr. Niko "Nick" Tatopoulos
Jean Reno as Philippe Roache
Maria Pitillo as Audrey Timmonds
Hank Azaria as Victor "Animal" Palotti
Kevin Dunn as Colonel Hicks
Michael Lerner as Mayor Ebert
Lorry Goldman as Gene
Harry Shearer as Charles Caiman
Arabella Field as Lucy Palotti
Vicki Lewis as Dr. Elsie Chapman
Doug Savant as Sergeant O'Neal
Malcolm Danare as Dr. Mendel Craven
Frank Welker as Godzilla (voice)
Production
Reception
Trailer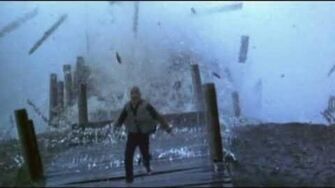 Ad blocker interference detected!
Wikia is a free-to-use site that makes money from advertising. We have a modified experience for viewers using ad blockers

Wikia is not accessible if you've made further modifications. Remove the custom ad blocker rule(s) and the page will load as expected.