Godzilla Against Mechagodzilla
Directed By
Masaaki Tezuka
Written By
Wataru Mimura
Cast
Yumiko Shaku, Shin Takuma, Kou Takasugi, Yuusuke Tomoi
Produced By
Takahide Morichi, Shogo Tomiyama
Film Editing By
Shinichi Fushima, Shinichi Natori
Cinematography By
Masahiro Kishimoto
Music By
Michiru Oshima
Studio

Toho

Country

Japan

Language

Japanese

Release Date

December 15, 2002

Runtime

88 Minutes

Rating
PG
Distributed By

Toho
Plot
Write the first section of your page here.
Cast
Yumiko Shaku as Lt. Akane Yashiro
Shin Takuma as Tokumitsu Yuhara
Kana Onodera as Sara Yuhara
Kou Takasugi as Colonel Togashi
Akira Nakao as Prime Minister Hayato Igarashi
Yusuke Tomoi as 2nd Lieutenant Susumu Hayama
Junichi Mizuno as 1st Lieutenant Kenji Sekine
Kumi Mizuno as Prime Minister Machiko Tsuge
Yoshikazu Kano as Hishinuma
Takeo Nakahara as Chief Ichiyanagi
Midori Hagio as Kaori Yamada
Akira Shirai as Shinji Akamatsu
Naomasa Rokudaira as Dr. Goro Kanno
Tsutomu Kitagawa as Godzilla
Hirofumi Ishigaki as Kiryu
Production
Reception
Trailer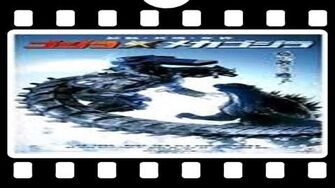 Ad blocker interference detected!
Wikia is a free-to-use site that makes money from advertising. We have a modified experience for viewers using ad blockers

Wikia is not accessible if you've made further modifications. Remove the custom ad blocker rule(s) and the page will load as expected.