Godzilla Raids Again
Directed By
Motoyoshi Oda
Written By
Shigeaki Hidaka, Takeo Murata
Cast
Hiroshi Koizumi, Setsuko Wakayama, Takashi Shimura
Produced By
Tomoyuki Tanaka
Film Editing By
Kazuji Taira
Cinematography By
Seiichi Endo
Music By
Masaru Sato
Studio

Toho

Country

Japan

Language

Japanese

Release Date

April 24, 1955

Runtime

82 Minutes

Distributed By

Toho

Budget
$800,000
Plot
Write the first section of your page here.
Cast
Hiroshi Koizumi as Shoichi Tsukioka
Setsuko Wakayama as Hidemi Yamaji
Minoru Chiaki as Koji Kobayashi
Takashi Shimura as Kyohei Yamane-hakase
Masao Shimizu as Dr. Tadokoro
Seijiro Onda as Captain Terasawa
Sonosuke Sawamura as Shingo Shibeki
Yoshio Tsuchiya as Tajima
Mayuri Mokusho as Yasuko Inouye
Yukio Kasama as Koehi Wamaji
Katsumi Tezuka as Anguirus
Haruo Nakajima as Godzilla
George Takei
Production
Reception
Trailer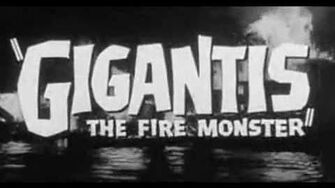 Ad blocker interference detected!
Wikia is a free-to-use site that makes money from advertising. We have a modified experience for viewers using ad blockers

Wikia is not accessible if you've made further modifications. Remove the custom ad blocker rule(s) and the page will load as expected.