Godzilla vs. Destoroyah
Directed By
Takao Okawara
Written By
Kazuki Omori
Cast
Takuro Tatsumi, Megumi Odaka, Yasufumi Hayashi
Produced By
Tomoyuki Tanaka, Shogo Tomiyama
Film Editing By
Chizuko Osada
Music By
Akira Ifukube
Studio

Toho

Country

Japan

Language

Japanese

Release Date

December 9, 1995

Runtime

103 Minutes

Distributed By

Toho

Budget
$10,000,000
Plot
Write the first section of your page here.
Cast
Yasufumi Hayashi as Kenichi Yamane
Yoko Ishino as Yukari Yamane
Megumi Odaka as Miki Saegusa
Takuro Tatsumi as Kensaku Ijuin
Akira Nakao as General Aso
Momoko Kōchi as Emiko Yamane
Saburo Shinoda as Professor Fukuzawa
Kenpachiro Satsuma as Godzilla
Ryo Hariya as Destoroyah
Eiichi Yanagida as Destoroyah
Hurricane Ryu as Godzilla Junior
Production
Reception
Trailer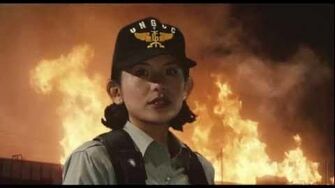 Ad blocker interference detected!
Wikia is a free-to-use site that makes money from advertising. We have a modified experience for viewers using ad blockers

Wikia is not accessible if you've made further modifications. Remove the custom ad blocker rule(s) and the page will load as expected.