Godzilla vs. the Sea Monster
Directed By
Jun Fukuda
Written By
Shinichi Sekizawa
Cast
Akira Takarada, Kumi Mizuno, Hideo Sunazuka, Toru Ibuki
Produced By
Tomoyuki Tanaka
Music By
Masaru Sato
Studio

Toho

Country

Japan

Language

Japanese

Release Date

December 17, 1966

Runtime

87 Minutes

Distributed By

Toho, Walter Reade Organization
Plot
Write the first section of your page here.
Cast
Akira Takarada as Yoshimura
Toru Watanabe as Ryota Kane
Toru Ibuki as Yata Kane
Choutarou Tougin as Ichino
Hideo Sunazuka as Nita
Kumi Mizuno as Dayo
Pair Bambi as Shobijin
Jun Tazaki as Red Bamboo Commander
Akihiko Hirata as Captain Ryuui
Haruo Nakajima as Godzilla
Yu Sekida as Ebirah
Pair Bambi as Mothra's Little Beauties
Production
Reception
Trailer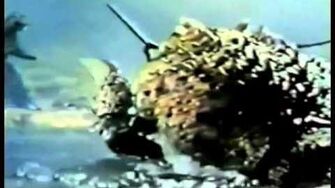 Ad blocker interference detected!
Wikia is a free-to-use site that makes money from advertising. We have a modified experience for viewers using ad blockers

Wikia is not accessible if you've made further modifications. Remove the custom ad blocker rule(s) and the page will load as expected.