Interstellar

"Mankind was born on Earth. It was never meant to die here."
Directed By
Christopher Nolan
Written By
Christopher Nolan, Jonathan Nolan
Cast
Matthew McConaughey, Anne Hathaway, Jessica Chastain, Michael Caine, Bill Irwin
Produced By
Emma Thomas, Christopher Nolan, Lynda Obst
Film Editing By
Lee Smith
Cinematography By
Hoyte van Hoytema
Music By
Hans Zimmer
Studio

Legendary Pictures, Paramount Pictures, Warner Bros.

Country

United States, United Kingdom

Language

English

Release Date

November 7, 2014

Distributed By

Paramount Pictures, Warner Bros.
Overview
Plot
Cast
Production
Reception
External Links
Trailer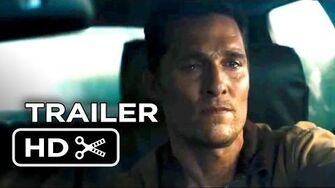 Ad blocker interference detected!
Wikia is a free-to-use site that makes money from advertising. We have a modified experience for viewers using ad blockers

Wikia is not accessible if you've made further modifications. Remove the custom ad blocker rule(s) and the page will load as expected.