Jennifer's Body
Directed By
Karyn Kusama
Written By
Diablo Cody
Cast
Megan Fox, Amanda Seyfried, J.K. Simmons, Adam Brody
Produced By
Daniel Dubiecki, Mason Novick, Jason Reitman
Film Editing By
Plummy Tucker
Cinematography By
M. David Mullen
Music By
Stephen Barton, Theodore Shapiro
Studio

Fox Atomic

Country

United States

Language

English

Release Date

September 18, 2009

Runtime

102 Minutes

Rating
R
Distributed By

20th Century Fox

Budget
$16,000,000
Gross
$31,556,061
Plot
Write the first section of your page here.
Cast
Megan Fox as Jennifer Check
Amanda Seyfried as Anita "Needy" Lesnicki
Johnny Simmons as Chip
Adam Brody as Nikolai
Chris Pratt as Roman Duda
Juno Ruddell as Officer Warzak
Kyle Gallner as Colin Gray
Josh Emerson as Jonas Kozelle
J.K. Simmons as Mr. Wroblewski
Production
Reception
Trivia
Trailer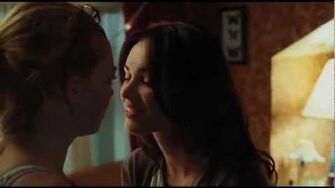 Ad blocker interference detected!
Wikia is a free-to-use site that makes money from advertising. We have a modified experience for viewers using ad blockers

Wikia is not accessible if you've made further modifications. Remove the custom ad blocker rule(s) and the page will load as expected.