Live Free or Die Hard
Directed By
Len Wiseman
Screenplay By
Mark Bomback
Cast
Bruce Willis, Justin Long, Timothy Olyphant, Maggie Q
Produced By
Michael Fottrell
Film Editing By
Nicolas De Toth
Cinematography By
Simon Duggan
Music By
Marco Beltrami
Studio

Cheyenne Enterprises, Dune Entertainment, Ingenious Film Partners

Country

United States

Language

English

Release Date

June 27, 2007

Runtime

129 Minutes

Rating
PG-13
Distributed By

20th Century Fox

Budget
$110,000,000
Gross
$383,531,464
Based on
A Farewell to Arms by John Carlin
Plot
Write the first section of your page here.
Cast
Justin Long as Matthew "Matt" Farrell
Timothy Olyphant as Thomas Gabriel
Mary Elizabeth Winstead as Lucy Gennero-McClane
Maggie Q as Mai Linh
Kevin Smith as Frederick "Warlock" Kaludis
Cliff Curtis as Miguel Bowman
Jonathan Sadowski as Trey
Edoardo Costa as Emerson
Cyril Raffaelli as Rand
Yorgo Constantine as Russo
Chris Palermo as Del
Andrew Friedman as Casper
Zeljko Ivanek as Agent Molina
Christina Chang as Taylor
Sung Kang as Raj
Tim Russ as Agent Summer
Production
Reception
Trailer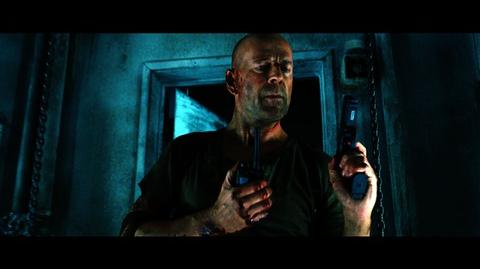 Ad blocker interference detected!
Wikia is a free-to-use site that makes money from advertising. We have a modified experience for viewers using ad blockers

Wikia is not accessible if you've made further modifications. Remove the custom ad blocker rule(s) and the page will load as expected.