Lolita's Club
Directed By
Vicente Aranda
Written By
Vicente Aranda
Cast
Eduardo Noriega, Belen Fabra, Flora Martinez, Hector Colome, Yunet Guerra
Produced By
Andres Vicente Gomez
Film Editing By
Teresa Font
Cinematography By
Jose Luis Alcaine
Music By
Jose Nieto
Studio

Trivision S.L., Lolafilms

Country

Spain

Language

Spanish

Release Date

November 30, 2007

Runtime

101 Minutes

Distributed By

Venevision International, Laptv
Plot
Write the first section of your page here.
Cast
Eduardo Noriega as Raul\Valentín
Flora Martínez as Milena
Hector Colome as Jose
Belen Fabra as Olga
Yunet Guerra as Nancy
Cesar Mora as Mazuera
Carla Sanchez as Maria
Andrea Ramos as Rebeca
Yohana Cobo as Djasmina
Lara de Miguel as Barbara
Irene Escolar as Jeniffer
Production
Reception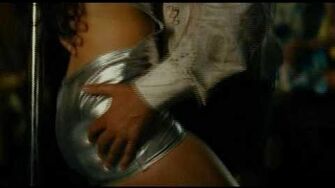 Ad blocker interference detected!
Wikia is a free-to-use site that makes money from advertising. We have a modified experience for viewers using ad blockers

Wikia is not accessible if you've made further modifications. Remove the custom ad blocker rule(s) and the page will load as expected.