Lolita
Directed By
Adrian Lyne
Screenplay By
Stephen Schiff
Cast
Jeremy Irons, Melanie Griffith, Dominique Swain, Ed Grady
Produced By
Mario Kassar, Joel B. Michaels
Film Editing By
David Brenner, Julie Monroe
Cinematography By
Howard Atherton
Music By
Ennio Morricone
Studio

Pathe

Country

United States

Language

English

Release Date

September 25, 1997

Runtime

137 Minutes

Rating
R
Distributed By

The Samuel Goldwyn Company

Budget
$62,000,000
Based on
Lolita by Vladimir Nabokov
Plot
Write the first section of your page here.
Cast
Jeremy Irons as Professor Humbert
Dominique Swain as Dolores "Lolita" Haze
Frank Langella as Clare Quilty
Melanie Griffith as Charlotte Haze
Suzanne Shepherd as Miss Pratt
Keith Reddin as Reverend Rigger
Erin J. Dean as Mona
Joan Glover as Miss LaBone
Ed Grady as Dr. Melinik
Michael Goodwin as Mr. Beale
Emma Griffiths Malin as Annabel Lee
Michael Culkin as Mr. Leigh
Annabelle Apsion as Mrs. Leigh
Don Brady as Frank McCoo
Production
Reception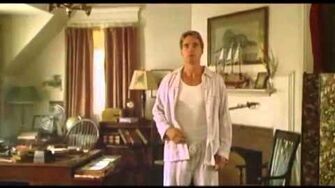 Ad blocker interference detected!
Wikia is a free-to-use site that makes money from advertising. We have a modified experience for viewers using ad blockers

Wikia is not accessible if you've made further modifications. Remove the custom ad blocker rule(s) and the page will load as expected.