Mothra vs. Godzilla
Directed By
Ishiro Honda
Written By
Shinichi Sekizawa
Cast
Akira Takarada, Yuriko Hoshi, Hiroshi Koizumi, Yu Fujiki
Produced By
Tomoyuki Tanaka, Sanezumi Fujimoto
Cinematography By
Hajime Koizumi
Music By
Akira Ifukube
Studio

Toho

Country

Japan

Language

Japanese

Release Date

April 29, 1964

Runtime

88 Minutes

Distributed By

Toho
Plot
Write the first section of your page here.
Cast
Akira Takarada as Ichiro Sakai
Yuriko Hoshi as Junko Nakanishi
Hiroshi Koizumi as Professor Miura
Yu Fujiki as Nakamura
Emi Ito as The Shobijin
Yumi Ito as The Shobijin
Yoshifumi Tajima as Kumayama
Kenji Sahara as Jiro Torahata
Jun Tazaki as Murata
Haruo Nakajima as Godzilla
Production
Reception
Trailer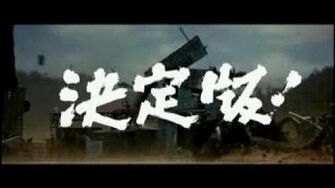 Ad blocker interference detected!
Wikia is a free-to-use site that makes money from advertising. We have a modified experience for viewers using ad blockers

Wikia is not accessible if you've made further modifications. Remove the custom ad blocker rule(s) and the page will load as expected.