Octopussy

Nobody does him better.
Directed By
John Glen
Screenplay By
George MacDonald Fraser, Michael G. Wilson, Richard Maibaum
Story
Roger Moore, Louis Jourdan, Maud Adams, Steven Berkoff
Produced By
Albert R. Broccoli
Film Editing By
Peter Davies, Henry Richardson
Cinematography By
Alan Hume
Music By
John Barry
Studio

Eon Productions

Country

United Kingdom

Language

English

Release Date

June 6, 1983

Runtime

131 Minutes

Rating
PG
Distributed By

MGM

Budget
$27,500,000
Gross
$183,700,000
Overview
Plot
Write the first section of your page here.
Cast
Maud Adams as Octopussy
Louis Jourdan as Kamal Khan
Kabir Bedi as Gobinda
Steven Berkoff as General Orlov
Kristina Wayborn as Magda
Vijay Amritraj as Vijay
David Meyer as Mischka
Anthony Meyer as Grischka
Desmond Llewelyn as Q
Robert Brown as M
Geoffrey Keen as Fredrick Gray
Walter Gotell as General Gogol
Douglas Wilmer as Jim Fanning
Lois Maxwell as Miss Moneypenny
Michaela Clavell as Penelope Smallbone
Production
Reception
Trivia
++Put interesting facts and trivia in this section. Pop culture references, alternate movie titles etc.
External Links
Trailer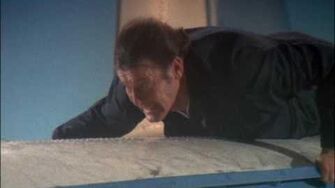 Ad blocker interference detected!
Wikia is a free-to-use site that makes money from advertising. We have a modified experience for viewers using ad blockers

Wikia is not accessible if you've made further modifications. Remove the custom ad blocker rule(s) and the page will load as expected.