Shaun of the Dead
Directed By
Edgar Wright
Written By
Edgar Wright, Simon Pegg
Cast
Simon Pegg, Nick Frost, Kate Ashfield, Lucy Davis, Dylan Moran, Penelope Wilton, Bill Nighy
Produced By
Nira Park
Film Editing By
Chris Dickens
Cinematography By
David M. Dunlap
Studio

StudioCanal, Working Title, Big Talk Productions

Country

United Kingdom, France

Language

English

Release Date

9 April 2004

Runtime

99 Minutes

Distributed By

Universal Pictures, Rogue Pictures

Budget
$6,000,000
Gross
$30,039,392
Overview
Shaun of the Dead is a 2004 British comedy, directed by Edgar Wright. It stars Simon Pegg and Nick Frost as two bumbling friends, trying to wait out the zombie apocalypse.
Plot
Cast
Simon Pegg as Shaun
Nick Frost as Ed
Kate Ashfield as Liz
Lucy Davis as Dianne
Dylan Moran as David
Penelope Wilton as Barbara
Bill Nighy as Phillip
Jessica Stevenson as Yvonne
Peter Serafinowicz as Pete
Rafe Spall as Noel
Martin Freeman as Declan
Reece Shearsmith as Mark
Tamsin Greig as Maggie
Julia Deakin as Yvonne's Mum
Matt Lucas as Cousin Tom
Production
Reception
Trailer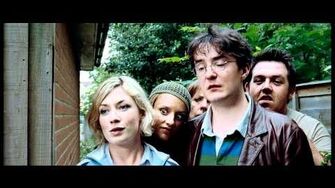 Ad blocker interference detected!
Wikia is a free-to-use site that makes money from advertising. We have a modified experience for viewers using ad blockers

Wikia is not accessible if you've made further modifications. Remove the custom ad blocker rule(s) and the page will load as expected.