Ultraviolet
Directed By
Kurt Wimmer
Written By
Kurt Wimmer
Cast
Milla Jovovich, Ida Martin, Cameron Bright, Nick Chinlund
Produced By
John Baldecchi, Tony Mark, Lucas Foster, Pauline Chan
Film Editing By
William Yeh
Cinematography By
Arthur Wong, Jimmy Wong
Music By
Klaus Badelt
Country

China, United States

Language

English

Release Date

March 3, 2006

Runtime

88 Minutes

Rating
PG-13
Distributed By

Screen Gems

Budget
$30,000,000
Gross
$31,070,211
Plot
Write the first section of your page here.
Cast
Milla Jovovich as Violet Song Jat Shariff
Cameron Bright as Six
Nick Chinlund as Ferdinand Daxus
William Fichtner as Garth
Sebastien Andrieu as Nerva
Christopher Garner as Luthor
Ida Martin as Young Violet Song Jat Sharriff
Ricardo Mamood-Vega as Song Jat Shariff
Jennifer Caputo as Elizabeth P. Watkins
Duc Luu as Kar Waia
Production
Reception
Trailer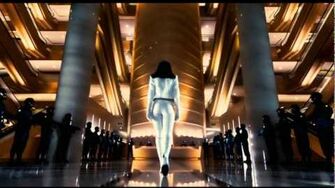 Ad blocker interference detected!
Wikia is a free-to-use site that makes money from advertising. We have a modified experience for viewers using ad blockers

Wikia is not accessible if you've made further modifications. Remove the custom ad blocker rule(s) and the page will load as expected.